Meet Dr. Rachel Ashley!
Rachel Ashley, DVM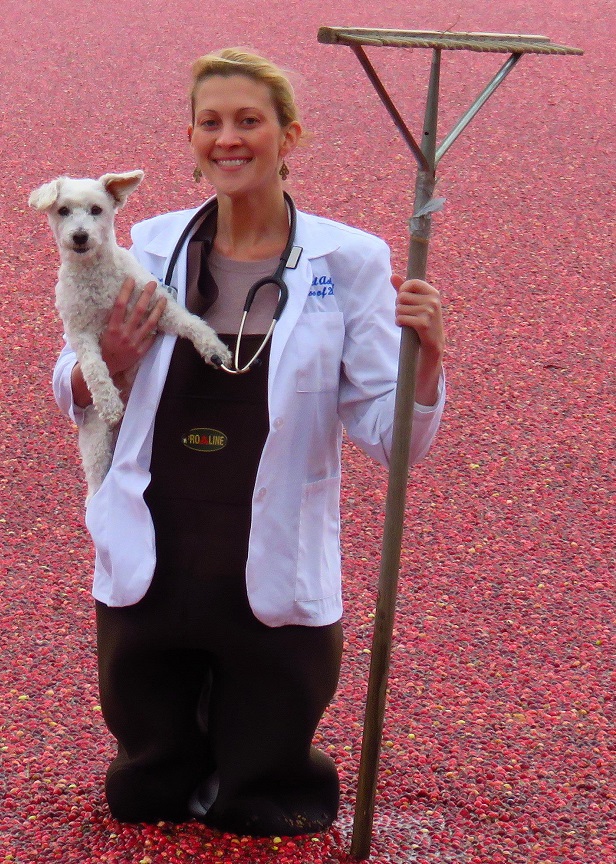 Veterinarian, Owner
Dr. Ashley is a local New Englander who lives on her family's cranberry farm in Rochester, MA. Growing up she had many kinds of pets such as dogs, cows, turkeys, chickens, and llamas. She also enjoyed the wildlife such as swans, otters, turtles, geese, and foxes that called her farm home, too. From an early age she developed a love for animals that has only grown deeper with time.

Dr. Ashley earned her undergraduate degree from Florida State University where she graduated summa cum laude. She spent several years in Southern California working as a veterinary technician and then returned to Florida where she graduated magna cum laude from The University of Florida's College of Veterinary Medicine. After being away from Massachusetts for 10 long years, she finally convinced her husband to move to southeastern Massachusetts, back to her true home and where she could be close to family.

Wrentham Animal Hospital is an exciting opportunity for Dr. Ashley. It has been a dream for many years to co-own an animal hospital with esteemed colleagues, where they can create a collaborative environment practicing state of the art medicine, while incorporating a holistic approach. She enjoys providing quality care for animals while learning about and strengthening the unique bond shared between pets and their owners.

Outside of work, Dr. Ashley enjoys spending as much time outdoors as possible with her husband and
daughter. She also loves spending time at the pool with her pooches. Her pack consists of Jackson, a
mini poodle-terrier mix who is crafty at getting food from high places and his buddy Alfie, an Italian
Greyhound who along with Jackson made the cross-country trip from California to MA.