Meet Dr. Dawn Friedman Schmier!
Dawn Friedman Schmier, DVM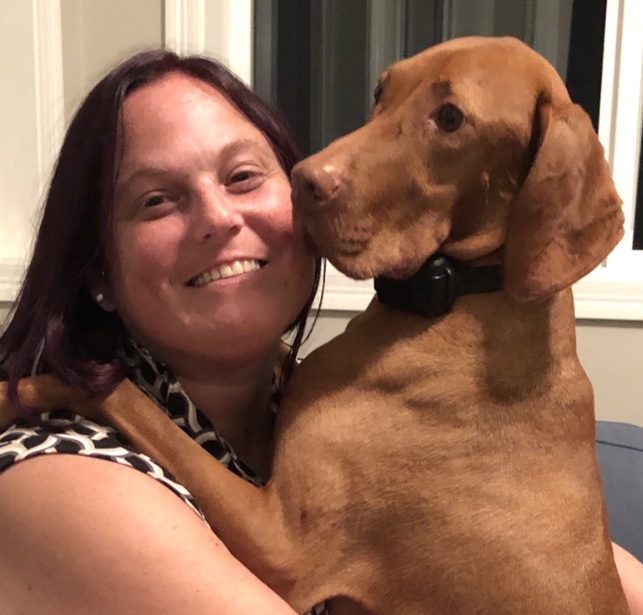 Veterinarian, Owner
Dawn Friedman Schmier, DVM opened Wrentham Animal Hospital in the fall of 2019 with Dr. Amanda O'Shea and Dr. Rachel Ashley. She is a member of the American Veterinary Medical Association, and USDA certified for Health Certificates.

In her hometown of Mohegan Lake, NY, she knew she wanted to be a veterinarian by the age of 5. Her first pet, Baron (a German short-haired Pointer), was a major influence in her life, growing by her side from when she was two-years-old to 17-years-old. In the summers at her hometown, Dr. Friedman Schmier worked at a kennel and volunteered at a small animal hospital. She also volunteered with an equine veterinarian and was an intern at the Bronx Zoo Medical Center.
In school, Dr. Friedman Schmier loved science and math, so transitioning to veterinary care was "the perfect career choice" for her. "It's great to be able to do what you love," she shares. In 1997, she graduated from Union College in Schenectady, NY as a double major in Biology and Psychology with a minor in Spanish. Dr. Friedman Schmier attended Tufts University School of Veterinary Medicine and graduated in 2001. There, she received the Pharmacia Upjohn Award for dental health. She has a special interest in dentistry, surgery, ultrasound, and shelter/rescue medicine.
After graduation, Dr. Friedman Schmier worked as an Associate in small animal practices in Norwood and Wrentham. She then opened and built a successful practice in North Attleboro, where she enjoyed working for 14+ years. As a veterinarian, Dr. Friedman Schmier enjoys "being able to educate people on how to best care for their pets. It is gratifying to figure out what is wrong with a pet and be able to fix it, thereby bringing joy to the pet and its owners. Practicing for almost 20 years, I have witnessed all life stages of people's pets, giving comfort when the time comes, and rejoicing when a new family member is added." Dr. Friedman Schmier is also "proud to be a role model to young girls to not only succeed as a medical professional, but also as a practice owner."
In her spare time, Dr. Friedman Schmier enjoys traveling, going to the beach, swimming, spending time with family, and watching her kids participate in sports and performances. Dr. Friedman Schmier and her husband, Aaron, are the parents of two children - Jacob, and Rebecca. They also share their
Wrentham home with 2 rescue cats - Shaina and Shmuley, and a Vizsla named Mazek. Dr. Friedman Schmier and her family are active members of the Wrentham community. Her children attend school in town and participate in numerous sports and local activities. Dr. Friedman Schmier is very excited to bring modern high-quality veterinary care to Wrentham.