Meet Dr. Amanda O'Shea!
Amanda O'Shea, DVM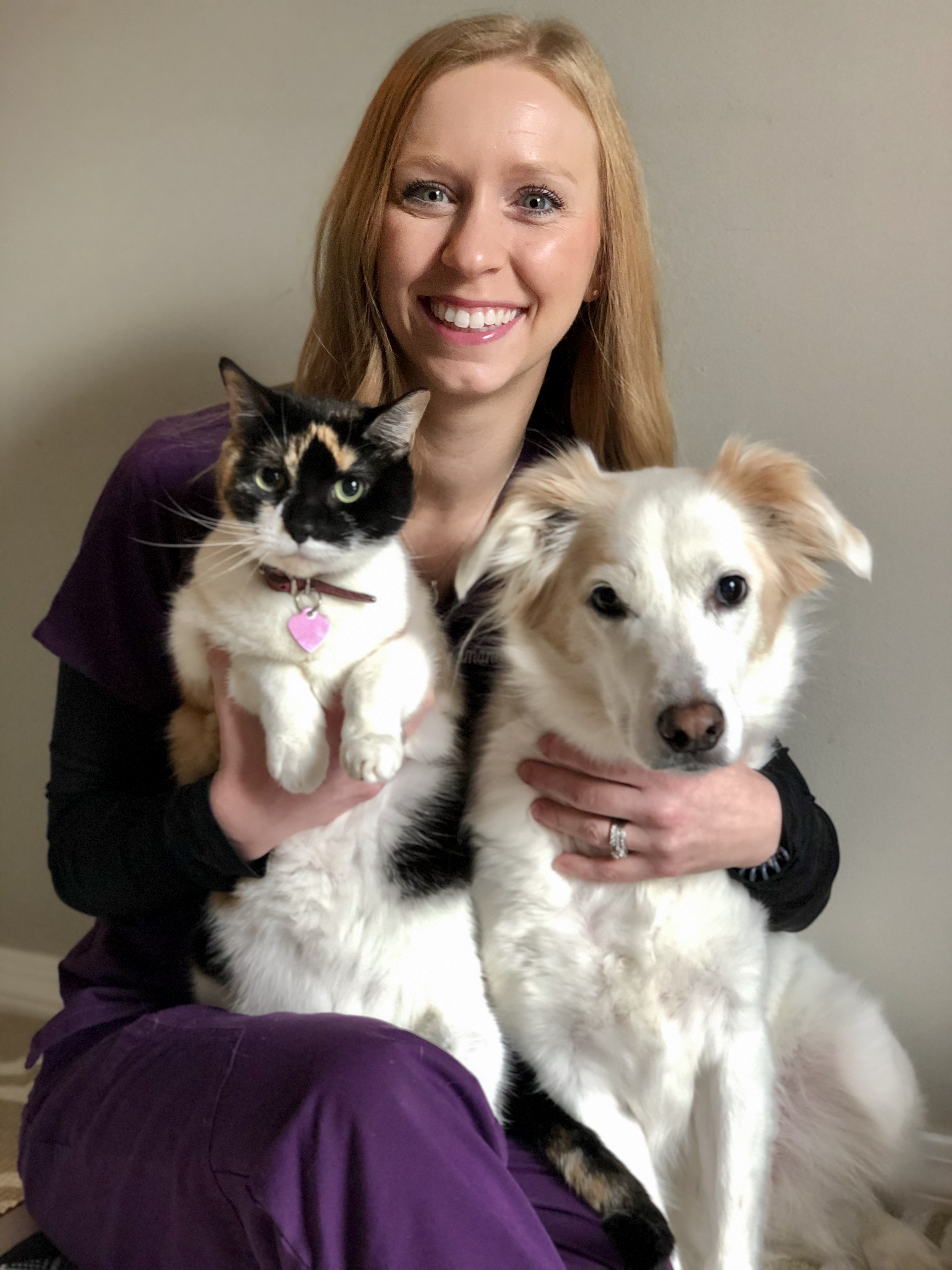 Veterinarian, Owner
Dr. Amanda O'Shea opened Wrentham Animal Hospital in the fall of 2019 along with Dr. Friedman and Dr. Ashley. She grew up in Mansfield, MA and has always had a love of animals - her parents knew very quickly that Dr. O'Shea was a big animal lover as she spent most of her childhood pretending she was a dog. As Dr. O'Shea grew up, she had dreams of opening up a pet store that was full of puppies and kittens, but throughout the years her dream evolved into becoming a veterinarian.
Dr. O'Shea attended the University of Massachusetts at Amherst for Pre-Veterinary Science and graduated in 2008. During that time, she worked as a kennel assistant and veterinary technician. She also was part of the student run goat heard and even showed a goat named Caroline and won second place! Dr. O'Shea graduated from the University of Tennessee College of Veterinary Medicine in 2012. During her time in school, Dr. O'Shea developed interests in pain management, geriatric pet care, feline medicine, surgery, and anesthesia. Dr. O'Shea is currently a Fear-Free Certified Veterinary Practitioner and firmly believes in creating a positive bond between her and her patients. At Wrentham Animal Hospital, we encourage a safe and comfortable environment for every patient (and family member) that visits us.
Dr. O'Shea loves taking care of her patients here at Wrentham Animal Hospital. She enjoys forming long, trusting relationships with families and their pets and loves not only to see young animals grow up healthy, but has a large soft spot for the older pets.
During her free time, Dr. O'Shea loves spending time with her family and five "fur babies." She has three rescue dogs - Lily a 11-year-old border collie mix, Penny a 10-year-old border collie mix, and Zoey a 9-year-old golden retriever. She also has two beloved cats - Lola a sassy 12-year-old calico and Dude a playful 9-year-old tabby. Dr. O'Shea loves to stay active; she can often be found hiking with her dogs, her husband, Dan, and her two daughters. She also loves to travel and has a special affinity for US National Parks. Dr. O'Shea often volunteers at southern dog rescues to foster and rehabilitate unsocialized and fearful dogs and helps to find them forever homes.